**Do not respond to this e-mail, it is a no-reply address and your message will not be received.
If you need to contact us, please do so by visiting the 'contact' page on our website:


www.thequiltingcupboard.com
PLEASE NOTE: We will be closed Saturday December 24 for the holiday.


We will also be closed December 30 & 31 for inventory.




Have a wonderful holiday & happy new year!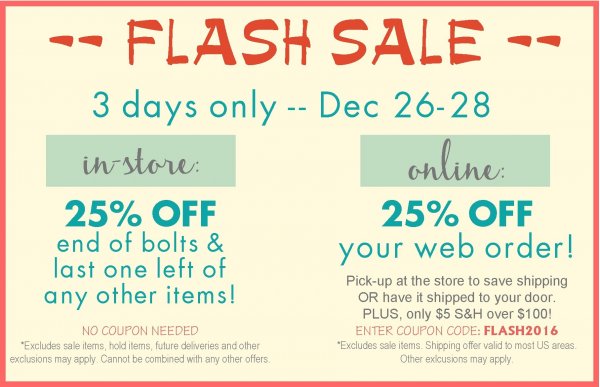 No time to make anything yourself? Shop our finished samples in-store or online for a variety of professionally made items at great prices!

CLICK

HERE




GREAT STOCKING STUFFER!



Glass Nail Files at The QC!

Made from Czech glass, etched on both sides and hand-painted in the USA. Makes a great gift, available in two sizes & many designs to choose from! Stop in or call us to order. Just $7 for the mini & $10 for the full size.
GIFT CARDS AVAILABLE

Your friends and family can shop from home!
Can be purchased in-store, by phone or on our website with FREE shipping to you or the recipient.

*CAUTION! May cause extreme joy!

CLICK HERE TO ORDER ONLINE
The Quilting Cupboard | 1611 North Broadway, Rochester, MN 55906 | 507.281.9988